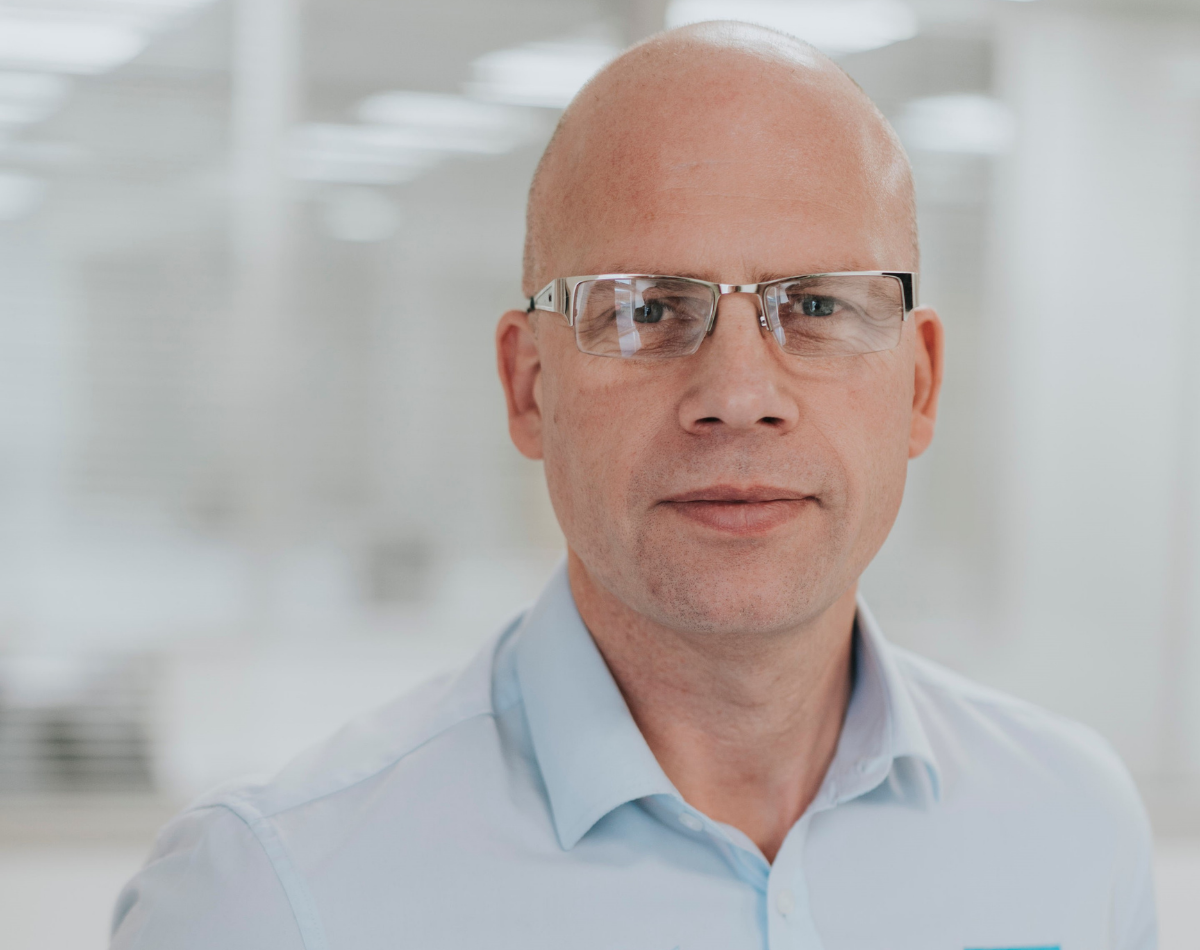 Alan Kerr has worked in the compressed air industry for almost 25 years and has been a member of the Pennine Pneumatic Services Ltd team since 2009. Alan has a wealth of knowledge about compressed air and Atlas Copco products in particular. He currently manages the Sheffield branch of PPS where he can indulge his passions of finding energy efficient solutions for customers and supporting upcoming engineers and apprentices.
In this article Alan gives his opinion on the newly launched Atlas Copco GA VSDS air compressor.
The new Atlas Copco GA VSDS is like my dream car – it's got all the optional extras as standard
If I was building my dream car, I wouldn't settle for the basic model, I'd want all the optional extras: panoramic roof, alloys, driver assist system, quality sound system, heated seats – you get the picture.
This is the approach that Atlas Copco takes with compressors – however good their previous models are, they are always looking at ways to make improvements through innovation and smart design, and the latest state-of-the-art range on the market is the GA VSDS.
When it comes to compressors, I'm not ashamed to say that I'm a bit of a geek. I've been in the game 26 years now and have seen different models come and go. Technological advances have made a massive contribution to how efficient and environmentally friendly they can be.
At PPS we embrace every new product that Atlas Copco releases and invest in them for the benefit of our customers, which is why we are extremely proud to be a Premier Distributor.
A great compressor – supercharged
VSD+ air compressors have been around for some years now, with up to 50% average savings on energy bills, which can be worth thousands of pounds over the course of a year.
But Atlas Copco don't rest on their laurels, as we've seen with the launch of the new range of VSDS compressors. What they've done is taken the VSD+, already a great model, and supercharged it.
For me, Atlas Copco are leaps and bounds ahead of the competition and the new GA VSDS takes it to the next generation. Simply put, it's Atlas Copco's most advanced, sustainable, energy-efficient and smart rotary screw compressor, offering incredible average energy savings of 60%.
So, what's so good about it?
Better features, better performance - the VSDS is a fantastic machine. I'll admit to getting quite excited by it! Stronger performance, improved efficiency, optimum cooling, better oil quality preservation, improved connectivity – the list goes on.
A new Smart Temperature Control (STC) system allows the compressor to operate with optimal oil temperature, while the variable-speed cooling fan ensures it cools to peak performance. This means the quality of the air coming out of the machine and the oil within the machine are kept at the highest levels of quality, improving day-to-day running and enhancing the life of the moving parts.
Shhhhh – it's quiet! With sound levels as low as 63dB, the VSDS is unbelievably even quieter than the VSD+ so can be installed right in the heart of your production with no noise issues. It also has the same small footprint, which is a great advantage for anywhere with limited space like smaller factories, workshops and body shops.

For the factory of the future
Another key feature is OPC UA. This stands for Open Platform Communication with Unified Architecture. This is where I get proper geeky! OPC UA is an ethernet-based language that allows different elements of a factory to easily and securely talk to each other in a common open-platform language. It cuts down on costly and time-consuming software development.
Its main use is for integration with production machinery. For example, if you're running a machine that laminates worktops, it can talk to the compressor through this new system making it much more synchronous and autonomous with regards to how the whole production is operating.
So, there's no need for building management systems, the air compressor can talk to monitoring equipment and the wider factory, as well as allowing remote monitoring through SMARTLINK. It really is next-generation stuff.
Better for your pocket – and the planet
Over the years, I've found that when we go into sites with older machinery, especially fixed speed compressors, customers can't believe the massive energy savings offered by variable speed drive machines. Just about any industry can benefit: manufacturing, pharmaceuticals, plastic moulding, food and drink, automotive, the list goes on.
In creating the VSDS, Atlas Copco have said they are making sustainable productivity their top priority, with 60% average saving on energy consumption compared with the impressive 50% average already offered by VSD+ models.
Even the motor is designed to make the best use of resources. Atlas Copco are very careful and mindful in their selection of materials and like to build in the most environmentally friendly way they can. So not only is the new technology more efficient, the machine itself is built with a minimal number of components and the motor doesn't require any rare earth materials.
Final thoughts
Well, I could speak all day about the new VSDS and I think now is the time for it to speak for itself. The team at PPS are excited and looking forward to taking deliveries quarter one 2022 and having them in the showroom to take a closer look. If you are looking for a new compressor solution or at reducing your energy consumption and carbon footprint then the Atlas Copco VSDS is by far the best solution for you.
For friendly, honest advice and information on the VSDS or any of our products and services please contact myself or our team on:
01422 321772